This diet plan is using every day's foods to burn off fat fast and easy too. You can lose 8, 10, even 11 pounds in five days eating 5 ultra-powerful foods.
The ingredients you need are yogurt, eggs, almonds, spinach and raspberries. These ingredients will kill your hunger, speed your metabolism and increase the release of your store fat. When you put these foods together, they will start a strong detox effect. These five foods provide a perfect balance during this speed slim down. You will eat for five days same meals at the same time, every day.
It is simple, will keep your energy and will prevent extreme hunger.
5 Days Menu
Breakfast.
One egg or two white eggs, scrambled with 1-cup spinach; one-cup raspberries and one-tablespoon almonds.
Lunch.
7 oz fat- free plain organic yogurt, one-cup raspberries, and one-tablespoon almonds.
Dinner.
Two-cup spinach, one-tablespoon almonds, one hard boiled egg, one-cup raspberries.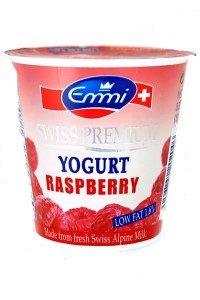 Snack.
This is an easy detox smoothies: put in a blender one cup frozen raspberries, 6 oz fat free yogurt, one  tablespoon natural almond butter.
If you want to keep losing weights after your detox end, continue eating four times a day but add more variety:
a)     One serving of protein, as 3oz chicken breast
b)    One serving whole grain, as ½-cup pasta or a slice of bread
c)     At least one fruit or vegetable every day
d)    You can use herbs, spices, garlic, vinegar, and lemon juice.
Before you start this detox plan, or any other plan, consult your doctor.
Related articles across the web