Have Your Own Tradition for Your house and Tree Decoration
If you do not have yet, maybe now is time to start your own tradition for Christmas tree and home decoration.
This tradition keeps the whole family together and can be a happy time and a fun time too.
You can have your children decorating their room in the way they want to, and then, whole family can decorate the living room and the Christmas tree.
If your children are too young, you can give them small jobs to do like bringing a little decoration box; what seems to be a job can become a playtime.
You can all have a happy time and a relaxing time together. However, to the end of the day, you should reward them with a cookie.
Spend Precious Time with Your Family
Children love spending time with their parents. Think to same fun physical activities that will include all of your family members.
You can have a walk in a park or go cycling; if you have snow already go outside and make a snowman. Being together is the most important think this time of year.
Have Your Family Movies Time
"Home Alone" or'' It is a Wonderful Life "are classical movies That you can enjoy with your family. Watching a movie with your children can become another great family tradition. They can learn to be more kind and nice to other people, they can understand the Christmas Spirit.
Have Your Cooking Family Tradition
Cooking with your family can become a tradition too. Food is important and all family members will appreciate a homemade meal.
Do not worry if your kitchen is going to be a mess after the cooking time, your family is going to help you with the cleaning too. Your children can help you do same easy chores or if they are too young keep them around you while you prepare the dinner.
When children are involved in the cooking process, they will eat happier what they prepare. Make them feel important and the cooking time can be another happy time.
Cookies in a jar or a homemade Christmas card are a few examples of what you can do with your children; this activity is going to bring a lot of joy and satisfaction. Christmas is not about spending money on expensive gifts, is about family being together and spending quality time.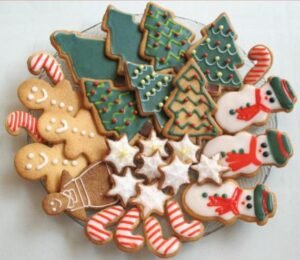 Have Your Family Games Tradition
They are plenty of games that can make everyone in your family happy; all you need is imagination and make sure everyone is involve and is having a great time.
Have a Holiday Trip with Your Family
If you decide to go away for the Christmas than now is a good time to bring your family together and talk about location; they can help you find a location where everyone is going to be happy and they can help with the luggage preparation too.
Have a wonderful family Christmas time!
Related articles across the web