During the 7 days diet you can lose between 4-7 kg of your excess weights, and after that you can repeat it again.
First, you need to look at your diet.
Cutting back to 1000 calories a day is pretty drastic, and should only be used if you just want to lose a few pounds quickly, or feel the need to kick-start a longer term weight loss plan.
Our 1000 Calorie Diet Menu sample packs in as much good nutrition as possible whilst trying to keep it simple, tasty and realistic.
This menu provides 1000 calories, 60g protein, 145g carbohydrate, 21g fat.
Breakfast
* Banana sandwich made with 2 small slices of whole meal bread and a small banana.
* 200ml glass of orange juice
Morning Snack
* 100g pot of low fat fruit yoghurt
Lunch
* 1 wholemeal roll (45g) filled with 70g tuna (canned in brine) and 10g reduced calorie mayonnaise
* Mixed salad of 50g lettuce, 50g red or yellow sweet peppers, 10g spring onions.
Afternoon Snack
* 28g bag of lower fat crisps
Dinner
* 70g Roast Chicken breast (without skin)
* 80g Potatoes, mashed with 30ml semi-skimmed milk
* 60g Broccoli, steamed or boiled
* 50g Carrots, boiled
* 100ml Gravy (made from granules)
Evening
* 1 serving of low calorie Hot Chocolate Drink made with powder and water. Women will lose 2-4 lbs in a week, men 3-5 lbs in a week, depending on start weight and activity level.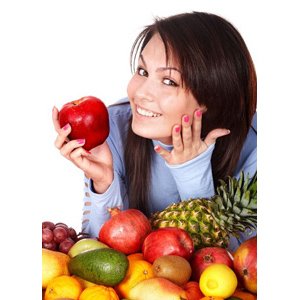 As you can see, losing weight doesn't have to be difficult. You don't have to totally change your lifestyle or even stop eating the foods that you crave; you just need to do everything in moderation.
You'll see a change in your body in the first week for sure, but the longer you keep with it the more changes you'll see. If you have even a month before you want to fit into that sexy dress or you just want to look or feel better, you can do it. The first week is just a start, so keep up a good thing and continue the healthy habits so that you can feel good about yourself on the inside as well as the outside.
Related articles across the web